David Neale, Chairman & CEO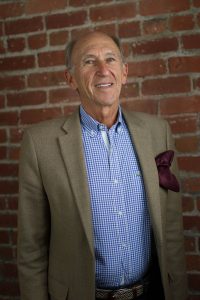 (408) 292-7841 Ext 40
dneale@corebuildersgc.com
David Neale has been in development and construction since settling in San Jose, California in 1978, from Canada and the United Kingdom where he was educated. Licensed in California since 1998, he has undertaken the successful development and construction of some 3,000 rental apartments and an additional 400 first time home buyer for sale housing units. His work has been local to San Jose where he developed a successful and long standing relationship with the Redevelopment Agency of the City of San Jose and The Housing Department of the City of San Jose.  David Neale is the chief executive of The Core Companies and provides hands on day to day management and support.
Chrissie Davis, President
(408) 292-7841 Ext 38
cdavis@corebuildersgc.com
As the President for CORE Builders, Chrissie Davis oversees all projects currently under construction and works closely with clients in preconstruction. She prides herself in leading the CORE team to provide quality products and services to all clients. Chrissie has helped grow CORE Builders into a company with $100M annual revenue, building and rehabilitating projects for third party clients and in-house.
Chrissie Davis has been building in Southern and Northern California since 2000. She has a Civil Engineering Degree from Loyola Marymount University and a Master's Degree in Construction Engineering Management from Stanford. She started her career working for commercial builders, but found a home in multi-family construction mostly in the South Bay. Chrissie is a LEED AP and has a passion for giving back to the community. She spent a year dedicating herself to community service in AmeriCorps*NCCC stationed in Washington D.C.
Louis Macedo, Vice President
(408) 292-7841 Ext 36
lmacedo@corebuildersgc.com
As the Vice President of CORE Builders, Louis Macedo oversees all projects under construction and completed projects for customer care. Louis works closely with the Executive Team to establish protocols and processes for the growth and success of CORE Builders. He brings 35+ years of construction experience in customer relations, residential, commercial, podium, Public works and solar projects. These projects have been built in Maryland, Indiana, Nevada, Puerto Rico, Northern and Southern California.
Louis enjoys leading and Participating in projects that help communities and families in need such as "Rebuilding Together" "Women's & Children Supportive Housing" and through his church.